PFAS: Questions and Answers about "Forever Chemicals"
Have you heard of PFAS, sometimes called "forever chemicals?" While the long name (Per- and polyFluoroAlkyl Substances) may not be familiar, this family of chemicals is part of our daily lives.
PFAS can find their way into drinking water from many different sources. They are common in food packaging, cookware, outdoor clothing, carpets, furniture, cosmetics, personal care products like dental floss, and more. Certain types of firefighting foams – historically used by the military, local fire departments, and airports to fight oil and gasoline fires – may also contain PFAS.
These compounds are so common in everyday products because they are water-resistant, stain-resistant, and very durable.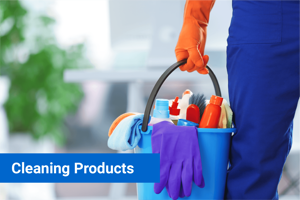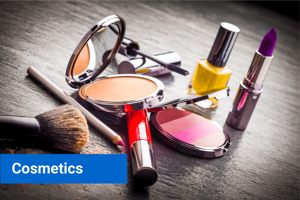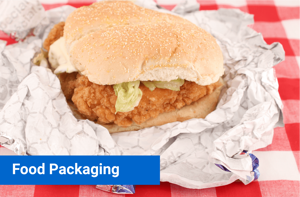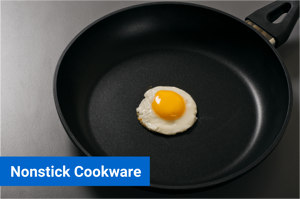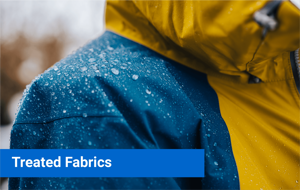 But PFAS are also troubling. They do not break down quickly, and they can build up in people, animals, and the environment over time.
Current studies show that exposure to PFAS may impact birth weight, affect physical development in children, increase the risk of some cancers, suppress the immune system, interfere with hormones, and increase cholesterol levels. (Visit the U.S. EPA's website for more information.)
In March 2023, the U.S. Environmental Protection Agency (U.S. EPA) proposed limits for six kinds of PFAS – called PFOA, PFOS, PFNA, PFHxS, PFBS, and GenX – in treated drinking water. The new regulations are part of part of a broader effort to protect people from the health risks associated with the chemicals.
To understand this issue and protect our customers' health, the Sewerage and Water Board tests its drinking water for certain PFAS compounds.
IS OUR WATER SAFE TO DRINK?
Yes! Our water meets or exceeds all federal quality standards.
IS THERE ANY PFAS IN OUR WATER?
Yes, trace amounts. So far, the levels of PFOA and PFOS (two of the soon-to-be regulated PFAS) have been below the new federal limits proposed for safe drinking water.
In partnership with the Louisiana Department of Health, we tested our treated drinking water for a targeted group of PFAS compounds. In 2021 and 2022, we detected trace amounts of PFOA and PFOS (2.6 ng/L and 2.8 ng/L, respectively). The concentrations were below the proposed federal limits (4 ng/L), which are roughly equal to one teaspoon spread across 500 Olympic swimming pools.
WHAT IS SWBNO DOING ABOUT PFAS?
Even though our drinking water currently appears to meet the U.S. EPA's proposed standards for PFOS and PFOA, we are exploring ways to reduce PFAS concentrations even further.
We are also collecting more data on PFAS in our water. In 2023, SWBNO will be one of the first utilities in the country to test its water as part of a nationwide study of 29 different PFAS, including all six compounds covered by the proposed regulation.
Scientists are still learning about the health risks posed by PFAS, especially at very low doses received over long periods of time. We are tracking the latest studies and developments, and we will share new information as it becomes available.
WHAT CAN I DO TO LIMIT MY EXPOSURE TO PFAS?
Learn more about the issue:
Be aware of the many sources of PFAS exposure. The majority of a typical person's PFAS intake – around 80 percent according to U.S. EPA estimates – comes from sources other than drinking water.
Everyday products like nonstick food packaging and cookware, stain-resistant fabrics, and cosmetics, to name a few, contain PFAS.
If you're concerned about exposure, you can check household product ingredient labels for compounds with "perfluoro" or "polyfluoro" in the name.
Reach out to manufacturers of non-stick, water-resistant, and stain-resistant products for information about their contents.